How
Goal Plans
Works
We're not about restriction. We're about empowerment. Simply choose all your meals, snacks and desserts for the week and we'll deliver them directly to your door.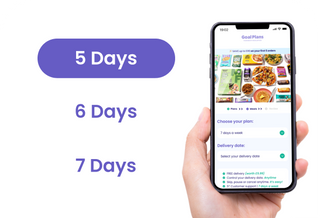 1
Tailored to you
Ready to lose weight? Take our short quiz and we'll create a customised plan that's tailored to your lifestyle and goals.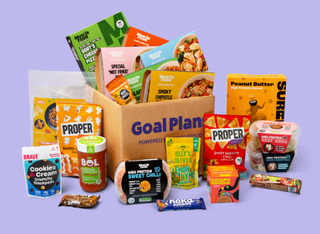 2
Create your menu
With over 120+ mealtime solutions, you can find new recipes, save your favourites and customise your menu in minutes.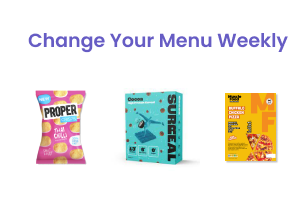 3
You're in control
Life's stressful, so we make it easy to change your weekly menu, skip a delivery or cancel anytime. It's all online and totally free.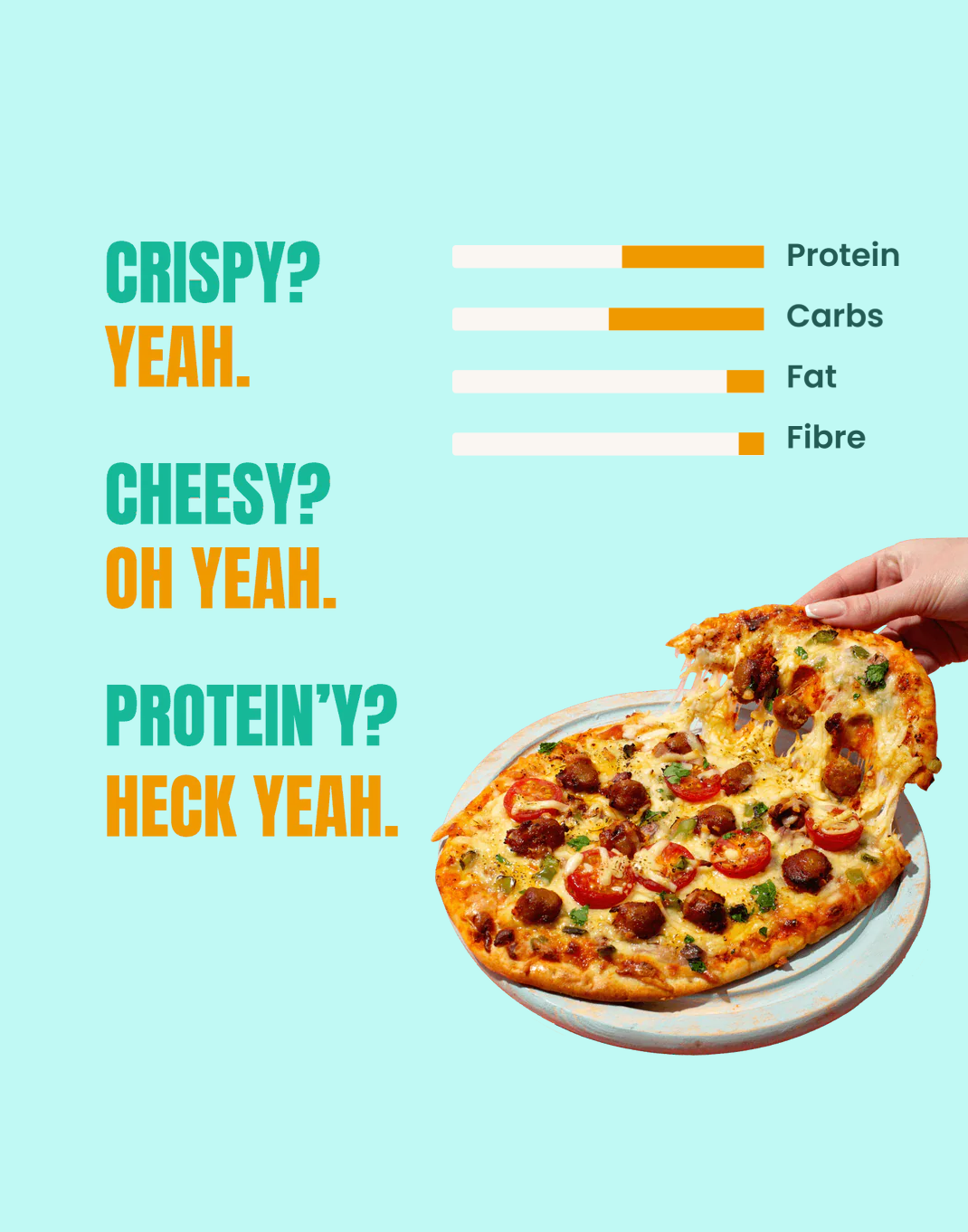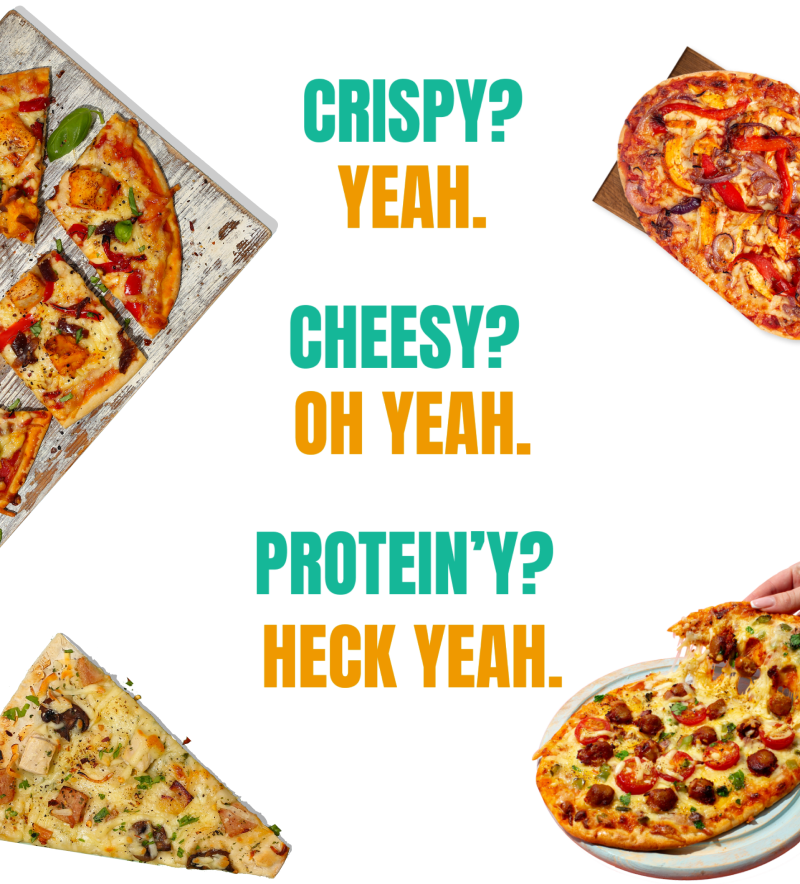 For weight loss to work,
it has to work for you
You've tried everything - fad diets, quick fixes and weird shakes. You've probably heard the statistic that 80% of diets fail? You didn't fail the diet, the diet failed you. Goal Plans is a weight loss system that doesn't rely on gimmicks, but science backed principles to help you lose weight whilst eating what you love.

Nutrition made simple
Losing weight is simple, when you stop relying on diets that leave you hungry & miserable.

No quick fixes
Healthy weight loss isn't about deprivation or quick fixes, it's about finding joy in the journey.

A support system
You don't have to do it alone. We're here to encourage, motivate & inspire you every step of the way.
Eat what you love and still
lose weight
Finally! A weight loss system that lets you eat all your favourites. We're talking crumpets, chocolate, pizzas and burgers. What's not to love? With 120+ restaurant quality meals and decadent desserts to choose from – losing weight has never tasted this good!

Fully
customisable
weekly menu

Ready in
under 10 minutes

Fully prepared
meals and snacks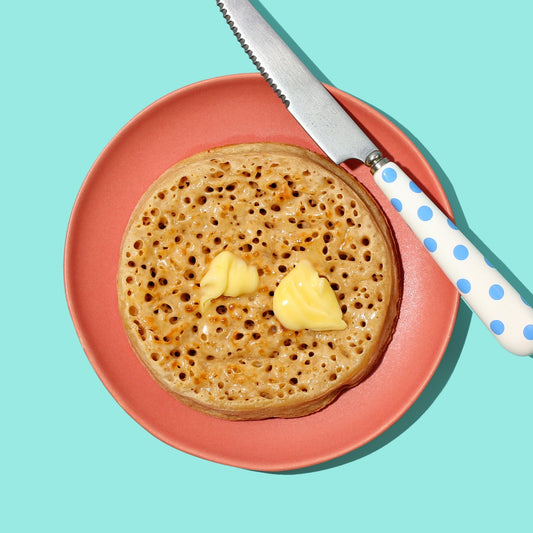 High Protein Crumpet
A giant protein crumpet that's light, fluffy and delicious!
171 kcal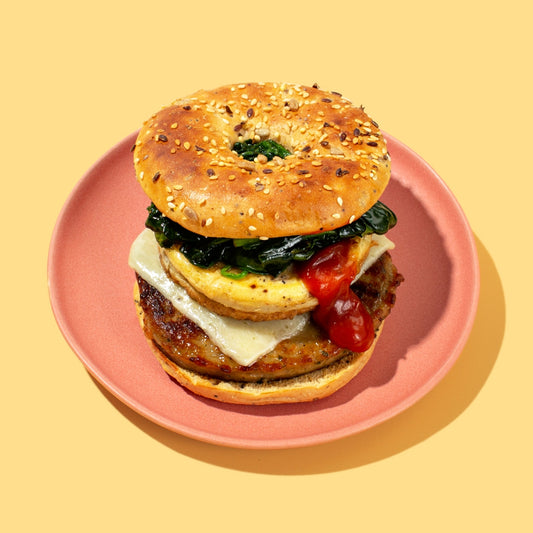 High Protein Chicken Breakfast Bagel
Seeded high protein bagel with succulent chicken sausage, egg omelette and reduced fat cheese.
276 kcal
Muscle Food Protein Pancakes
Ready made American-style protein pancakes that are light, fluffy and great for breakfast.
265 kcal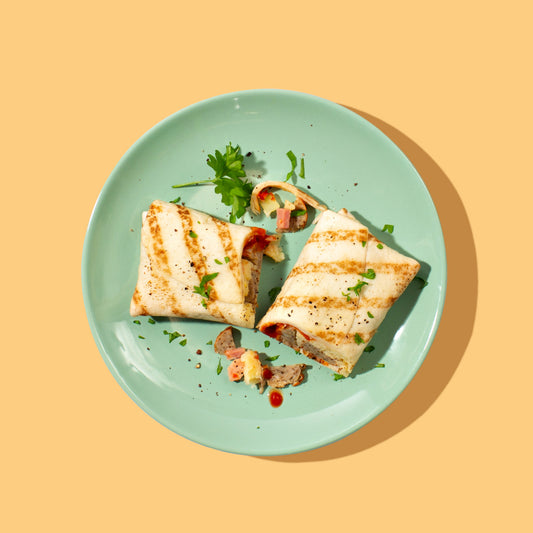 Jake & Nayns All Day Breakfast Burrito
A classic burrito packed with meaty pork sausage, smoky bacon, scrambled egg and potato bits with tomato sauce.
414 kcal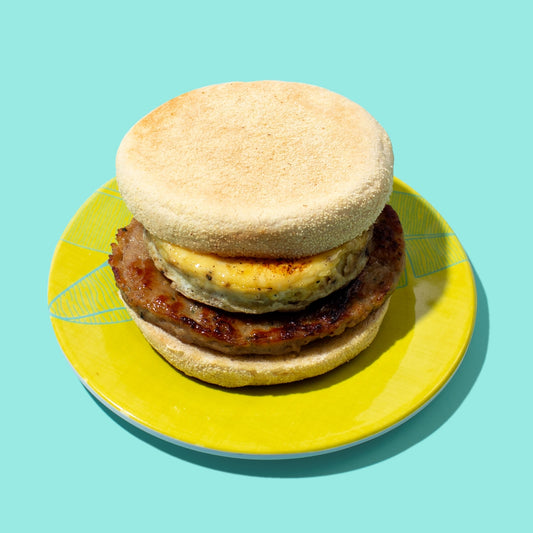 Breakfast Muffin
A breakfast muffin with cooked pork sausage patty, egg omelette and a sachet of tomato sauce.
394 kcal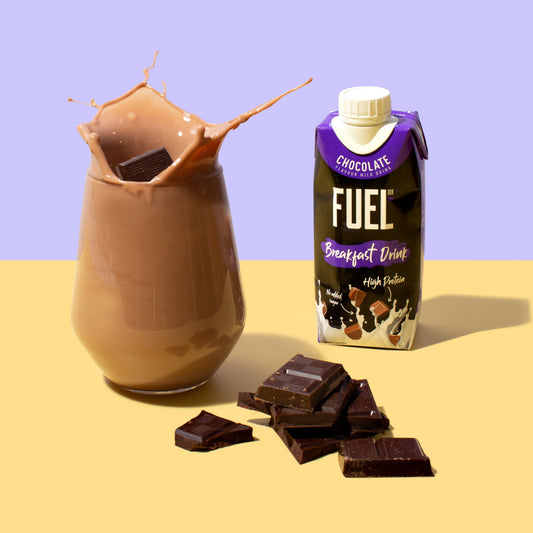 Fuel10K Breakfast Drink
Chocolate milk that's high in protein, a source of fibre and brimming with vitamins.
168 kcal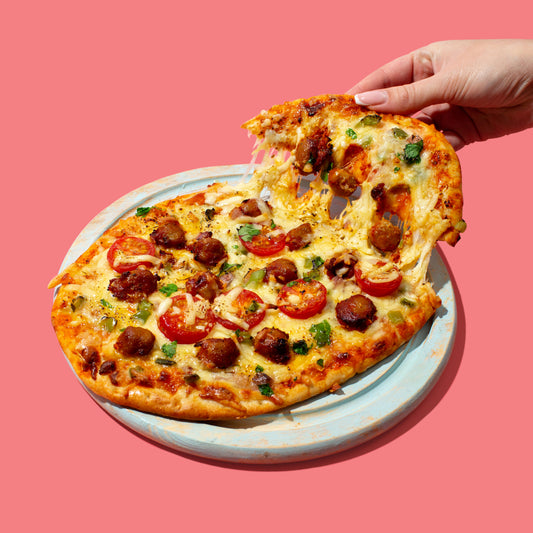 Spicy Meatball Pizza
Stone baked pizza base topped with Arrabiatta sauce, reduced fat mozzarella and pork meatballs.
487 kcal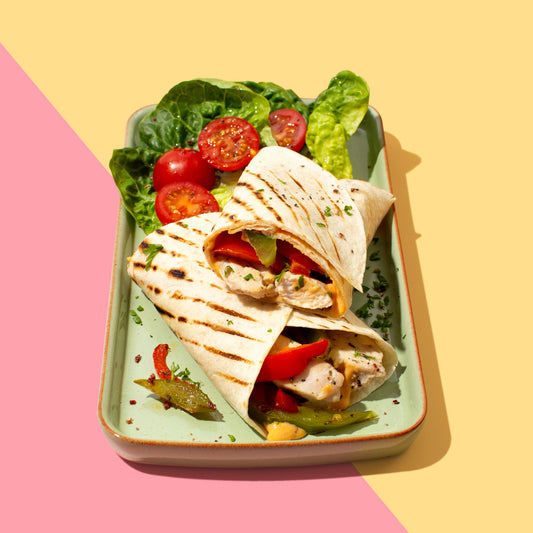 Piri Piri Chicken & Pepper Wrap
Cooked chicken and mixed peppers in a piri style mayonnaise wrapped in white tortilla.
414 kcal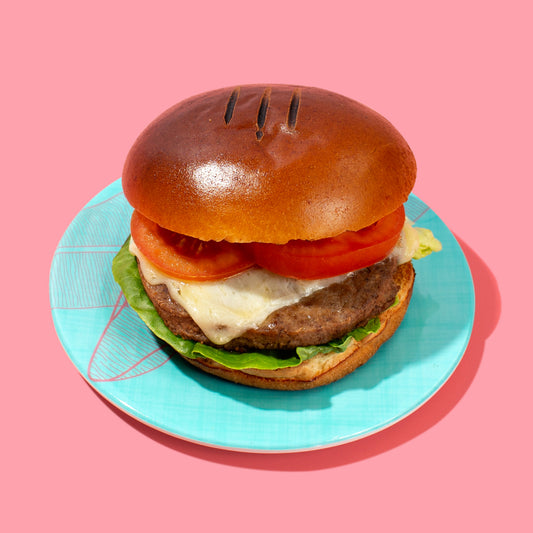 Beef Quarter Pounder with Cheese
A seasoned beef patty, a slice of reduced fat cheese served in a high protein bun and ketchup.
341 kcal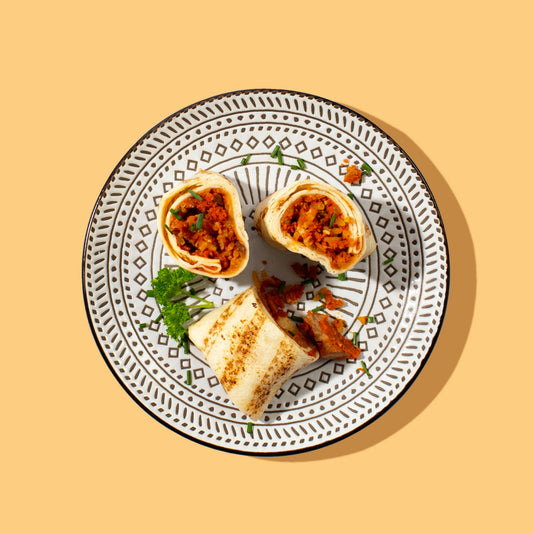 Jake & Nayns Chipotle BBQ Pork Burrito
A filled burrito with pulled pork cooked in Chipotle spiced BBQ sauce with rice and kidney beans.
371 kcal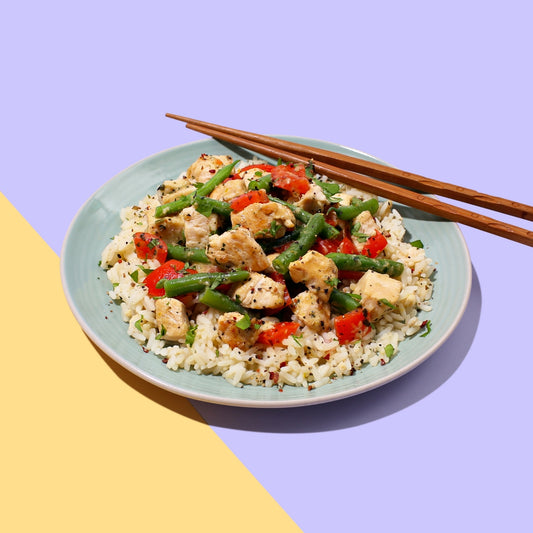 Thai Curry Chicken & Rice Pot
Chicken with rice, green beans and peppers in a Thai Green curry style sauce.
317 kcal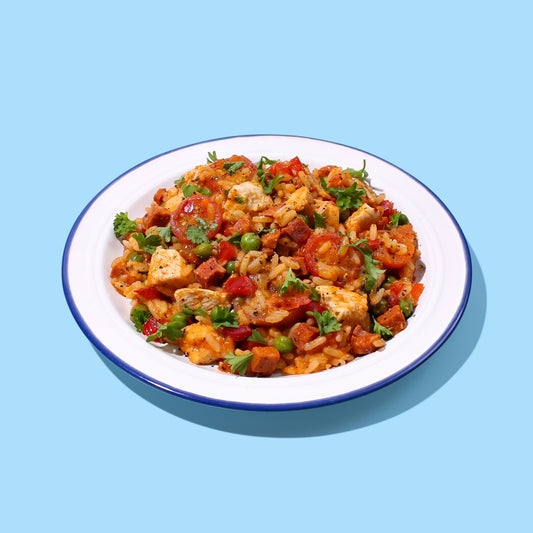 Chicken & Chorizo Paella Pot
Chicken and chorizo with paella rice, garden peas, semi dried cherry tomatoes and peppers.
459 kcal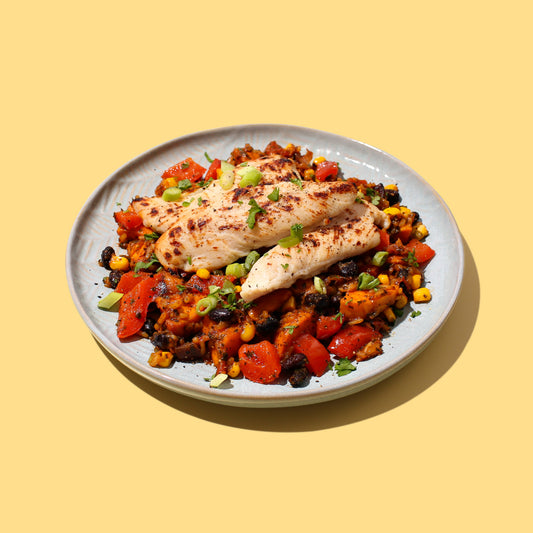 Smoky Chipotle Chicken
🌶️🌶️
Chicken breast in a chilli tomato sauce with Mexican-style rice, black beans, sweetcorn and sweet potato.
444 kcal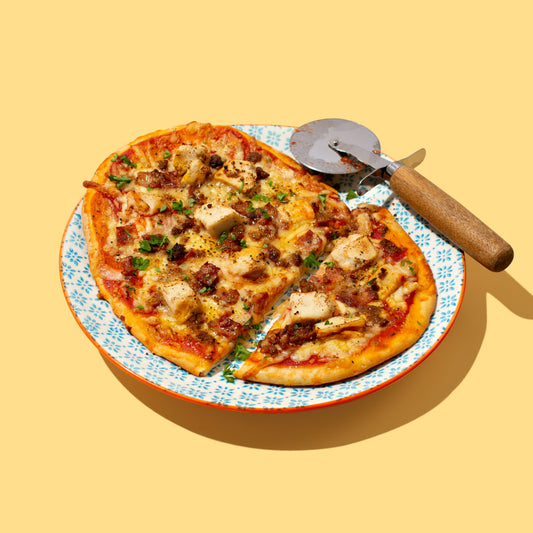 High Protein Mighty Meaty Pizza
Sourdough pizza topped with tomato sauce, chicken, beef mince and bacon.
475 kcal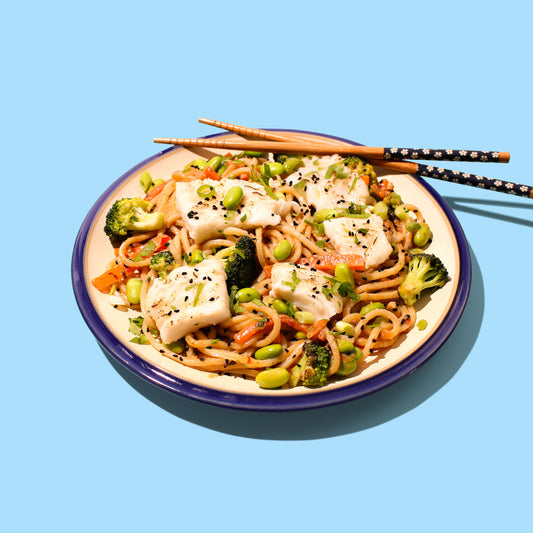 Asian-Style Cod Soba Noodles
Cod with soba noodles, broccoli, carrot and edamame beans in a ginger, honey and soy dressing.
444 kcal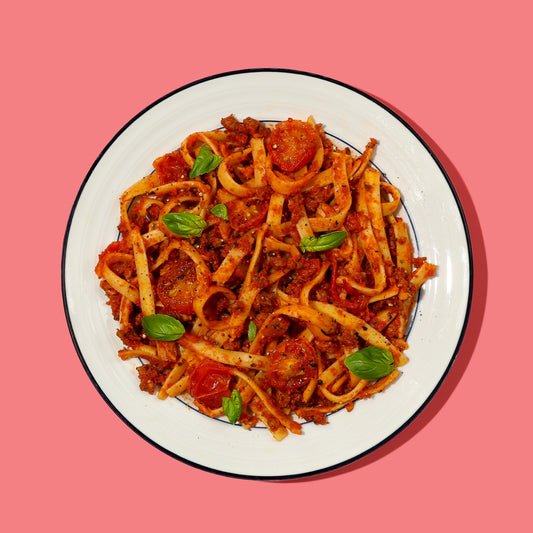 Beef Ragu & Cherry Tomato Tagliatelle Pot
Minced beef, mushrooms and carrots with tagliatelle and tomato sauce.
454 kcal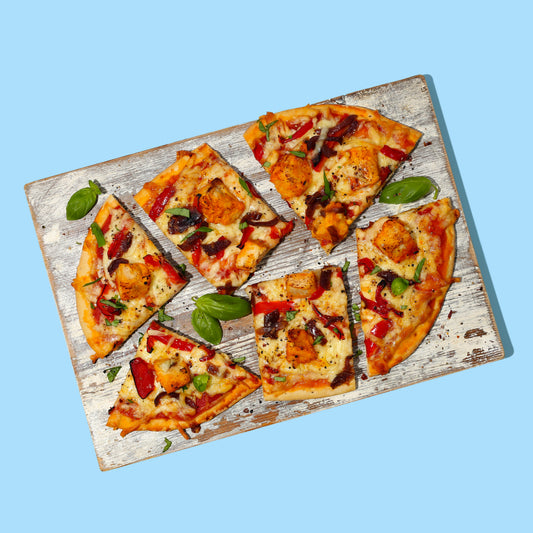 High Protein Buffalo Chicken Pizza
Sourdough pizza with tomato sauce, red onion, mozzarella cheese chicken coated in hot buffalo sauce.
451 kcal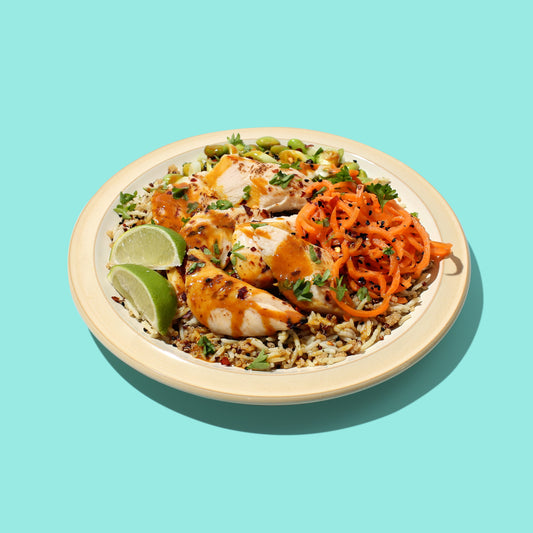 Naked Chicken Katsu
Chargrilled chicken, rice and quinoa, pickled carrots, edamame beans, spring onions and katsu sauce.
416 kcal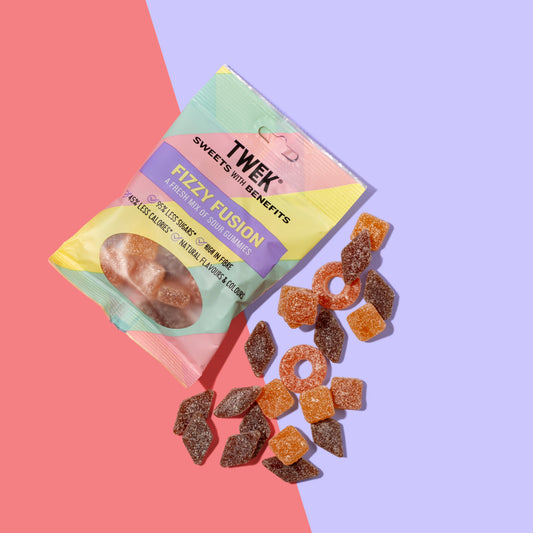 Tweek Fizzy Fusion Gummies
A mix of sour jelly candies with a taste of bubble gum, melon and sour cola.
148 kcal
Mezete Dip and Go Hummus with Bread Sticks
Chickpeas blended with oil, garlic, lemon juice and tahini with ready to dip breadsticks.
239 kcal
PROPERCORN
Caramelised popcorn with a smooth and sweet caramel, and a hint of sea salt.
135 kcal
Rheal Energy Bar
Organic freeze-dried blueberry powder, dried blueberry pieces, chia seeds and guarana.
216 kcal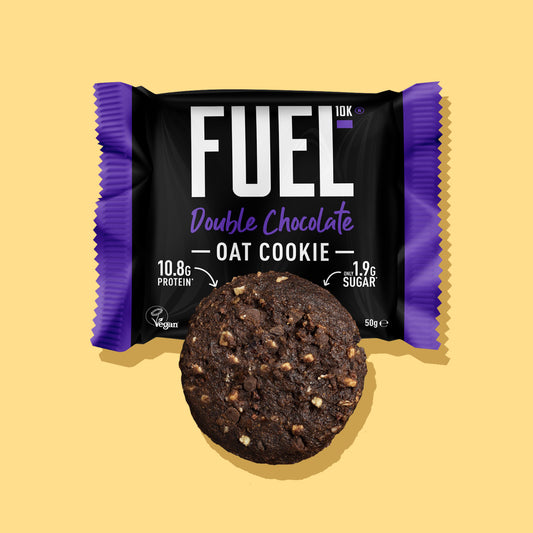 Fuel10k Oat Cookie
Double chocolate oat cookie with chocolate chips, cocoa powder and cocoa nibs.
200 kcal
Jack Link's Beef Jerky - Original
100% lean beef jerky that's been seasoned, smoked and air dried.
65 kcal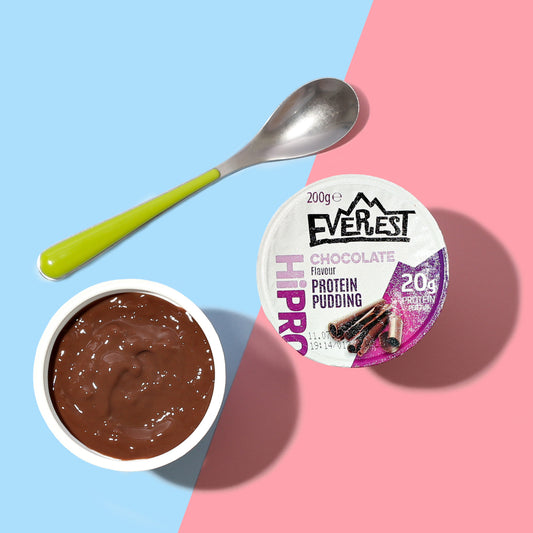 Everest HiPro Pudding
Chocolate pudding with cocoa powder - It's high in protein, low sugar and big on taste.
146 kcal
Origin Kitchen Bessert
A creamy and deliciously indulgent dessert made from creamed cashew nuts and fruity berries.
206 kcal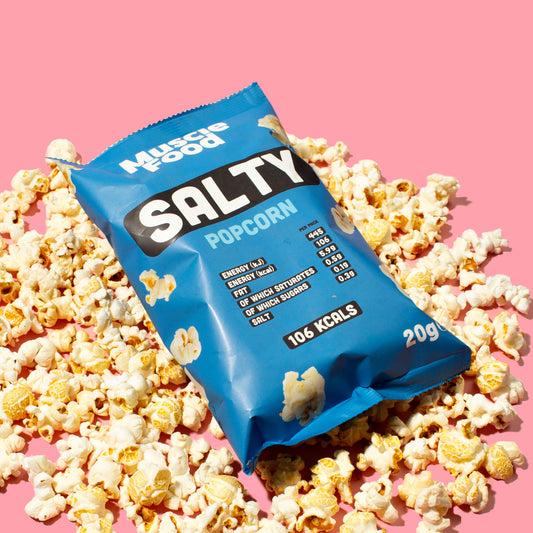 Muscle Food Popcorn
Savoury snack of popcorn with a hint of sea salt - only 106 calories per serving.
106 kcal
Nature's Finest Fruit Pot - Tropical Fruit
Pineapple chunks with red and yellow papaya, served in a sweet pineapple juice.
98 kcal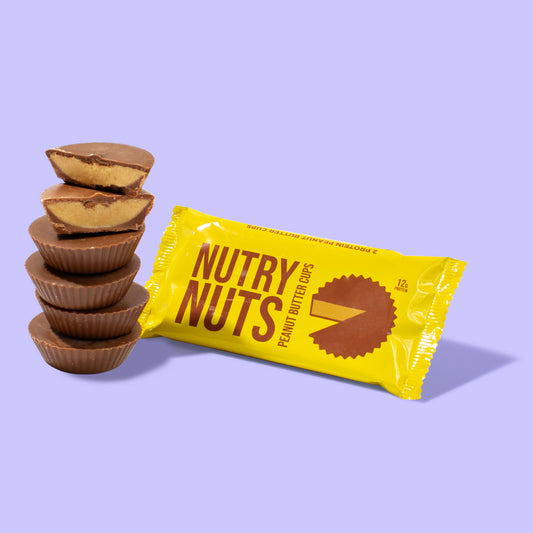 Nutry Nuts Protein Peanut Butter Cups
Creamy, mouth-watering peanut butter is served in a silky-smooth white chocolate cup.
226 kcal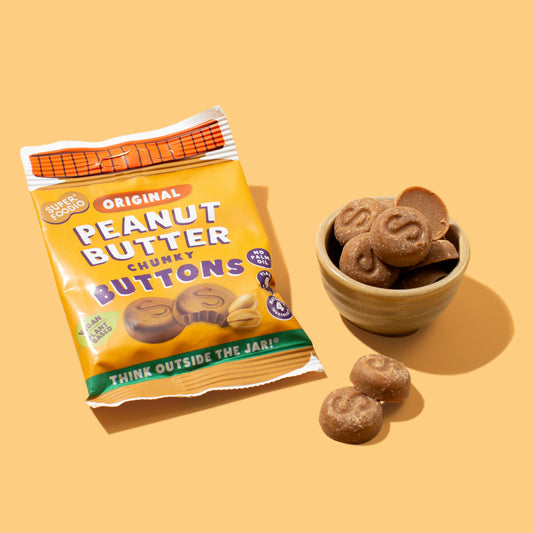 Superfoodio Peanut Butter Buttons
Peanut butter buttons made from peanuts, coconut sugar, cacao butter and a sprinkle of sea salt - no more, no less - delicious.
119 kcal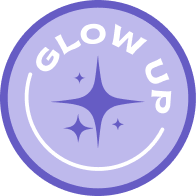 They've done it.
You can too
It's not just about how good you'll look when you're done - it's about how good you'll feel. 65% of Goal Plan members felt they had more energy and confidence, and 86% would recommend to a friend.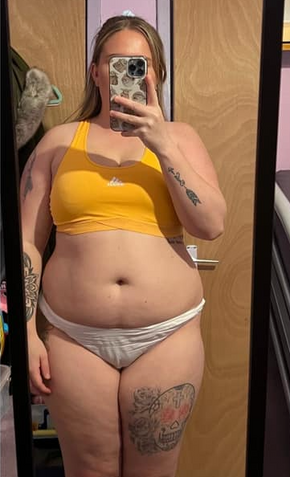 😔 Before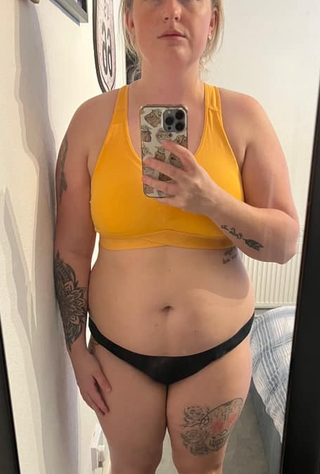 😍 After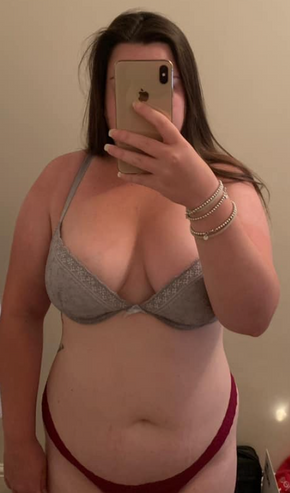 😔 Before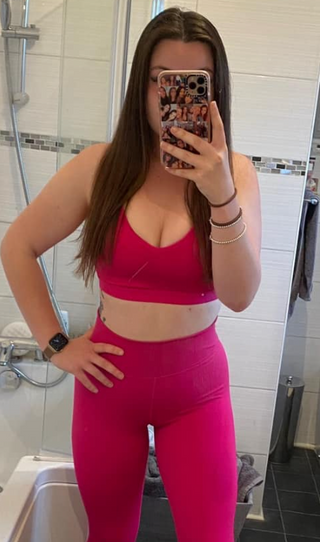 😍 After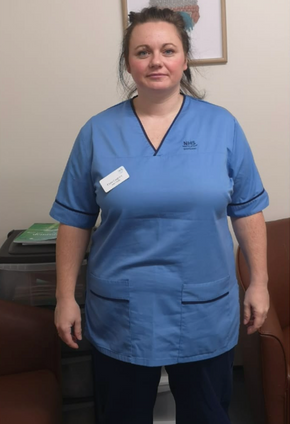 😔 Before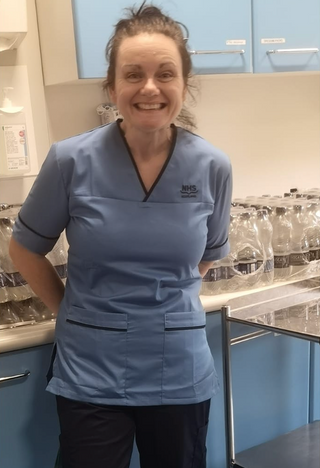 😍 After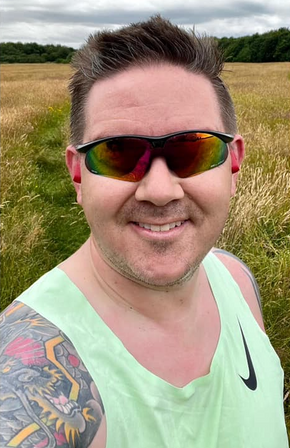 😔 Before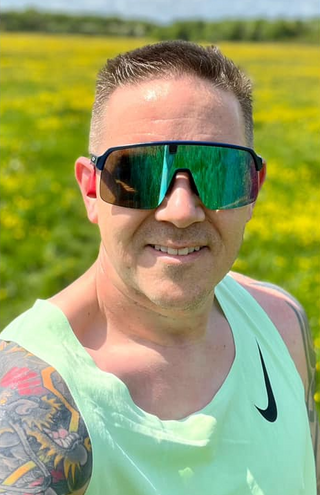 😍 After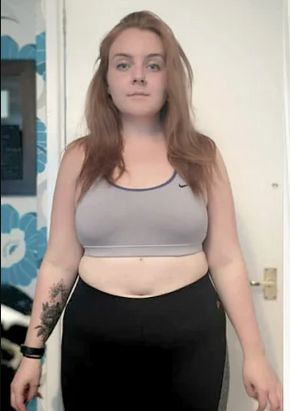 😔 Before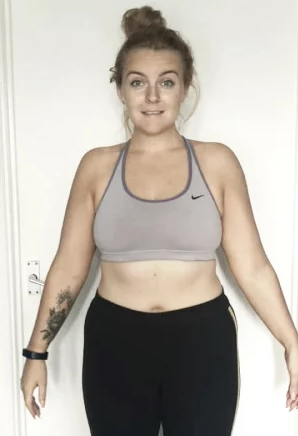 😍 After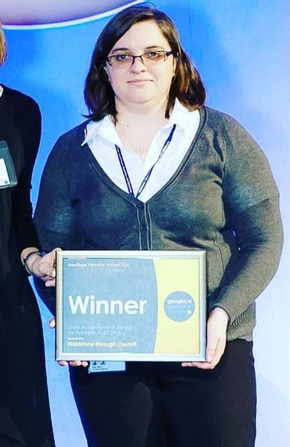 😔 Before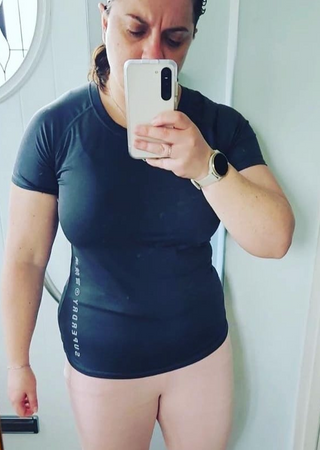 😍 After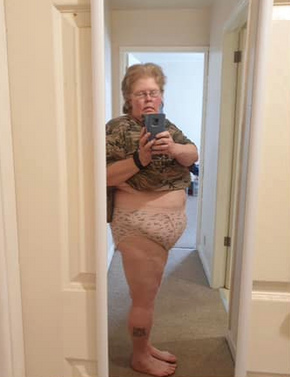 😔 Before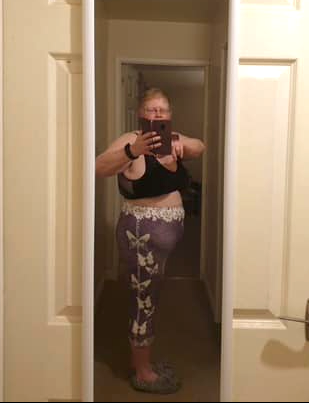 😍 After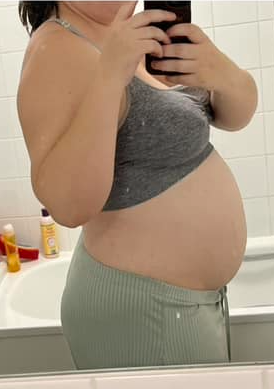 😔 Before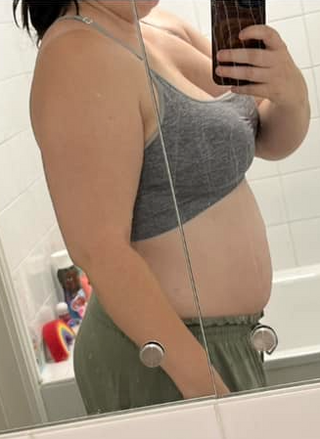 😍 After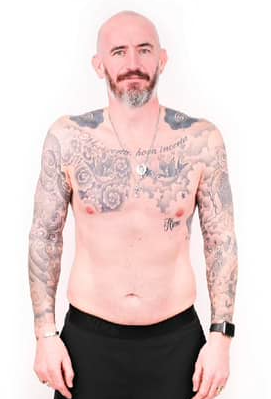 😔 Before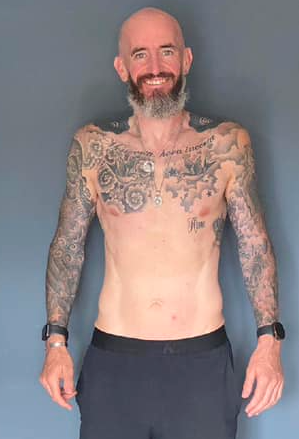 😍 After
More effective vs other diets*
It's not bragging if
it's true...
We set out to change lives and it's working! Join our members only community who are reaching their goals and continuing to set new ones.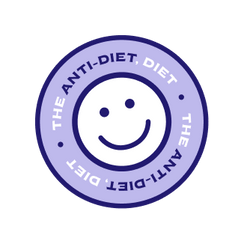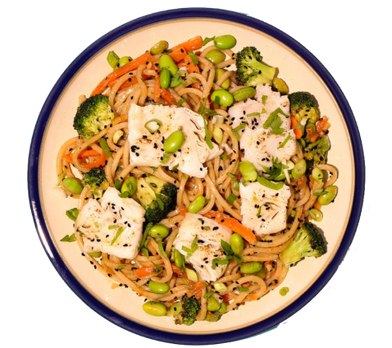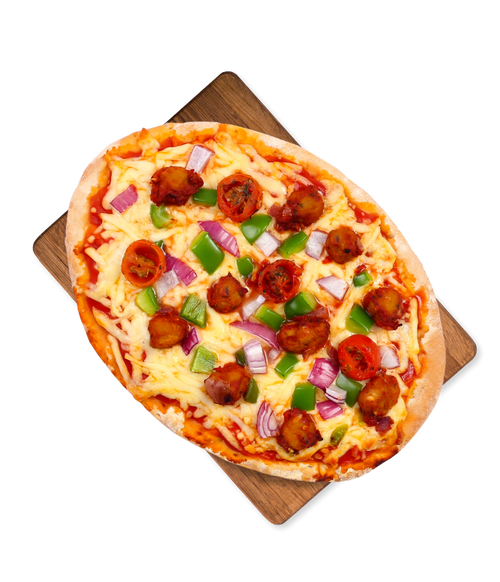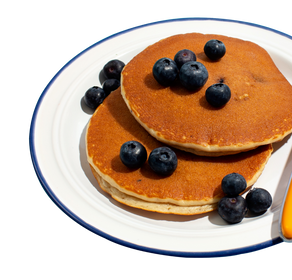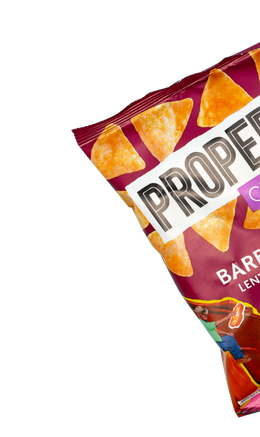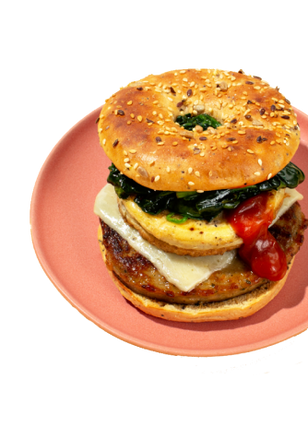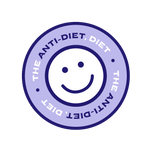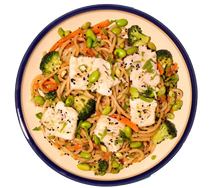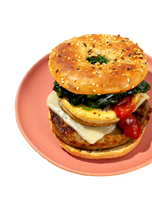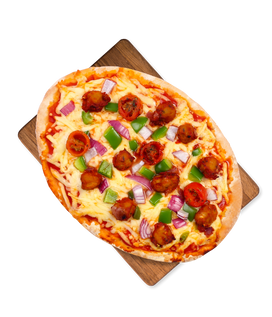 Ready to lose weight but don't know
where to start?
Simply choose between our 3 convenient plans: 5 days, 6 days or 7 days and wave goodbye to the daily chore of grocery shopping, meal planning and food preparation. That's right, we do it all for you.
5 Days
Weekend Off
£45.00 - £40.00 per week
£13.34 / per day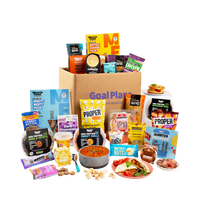 From just £2.23 per meal & snack
£5 off your first week
MOST POPULAR
6 Days
1 Day Off
£65.00 - £60.00 per week
£12.00 / per day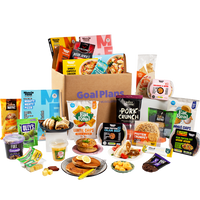 From just £2.00 per meal & snack
£5 off your first week
£2.50 off all future weeks
Best value
7 Days
No days off
£75.00 - £65.00 per week
£10.84 / per day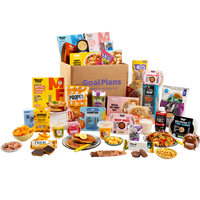 From just £1.81 per meal & snack
£10 off your first week
£5 off all future weeks
The power of a community
that supports you
You're joining a community of likeminded people that'll help you reach the finish line - and stay there. Goal Plans is like having your own nutritionist and personal trainer wrapped up into one. No weird foods, complicated workouts or boring meetings, just a supportive and judgment free place.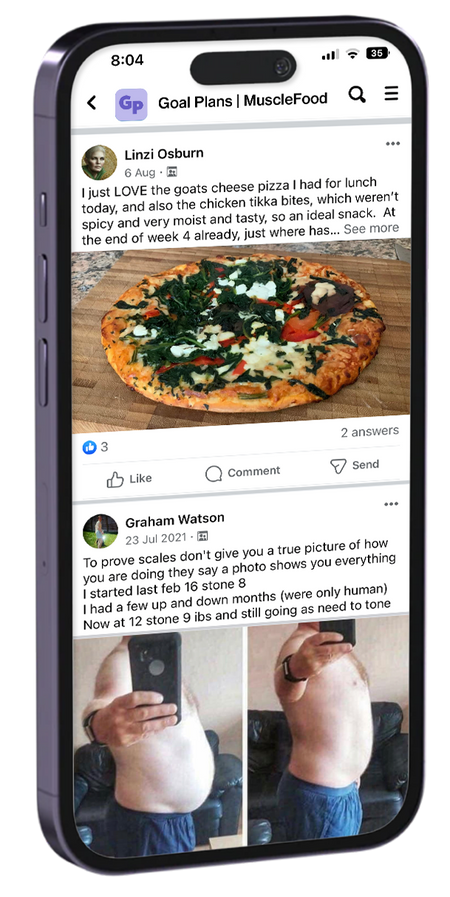 The Goal Plans community is like a warm hug. It reminds you that you're not alone on your weight loss journey.
The power of a community
that supports you
You're joining a community of likeminded people that'll help you reach the finish line - and stay there. Goal Plans is like having your own nutritionist and personal trainer wrapped up into one. No weird foods, complicated workouts or boring meetings, just a supportive and judgment free place.
Online, weekly check ins
Sometimes it's hard to show up for yourself. Goal Plans is your accountability partner to help you see your goals through.
Fitness coaching
No more excuses! Hit your fitness goals faster with help from our world class coaches. They'll make fitness a pleasure, not a chore. Promise!
Supportive community
Share your milestones, get a healthy dose of inspiration and the support you need to reach your goal. You'll even make friends along the way!
FEATURED IN












Real people.
Real Transformations
Goal Plans has helped thousands of people lose weight and build healthier habits. Here are some of their stories...
It's time to lose weight and
keep it off
You're here because you're finally ready to commit to losing weight The Goal Plans way. You're ready. We're ready. Lets do this!
You'll love
Goal Plans if...
You're so over losing and regaining weight, and want to keep it off for good
You want a simplified yet flexible approach to weight loss
You're here for a good time! A very good time!
Your questions,
answered!
When we say we have your back, we mean it. Have questions, need advice, or want extra encouragement? Chat with our team here...
How does it work?

We've made it super simple for you to start your weight loss journey with our customised meal plans.

To get started, we'd like to learn a bit more about you through a short questionnaire. This will help us create a customised meal plan just for you. Once you've selected your plan, you're free to explore our selection of delicious meals and snacks.

When you're ready, simply choose meals and snacks for the week, checkout and leave the rest to us!

Your food will then be delivered every week for free. Plus, with our flexible plans you can swap products, pause or cancel at anytime.
How often will my order arrive?

Enjoy the ease and convenience of having your selected meals and snacks delivered straight to your door every week.
How much weight will I lose?

Results can vary anywhere between 1 lbs and 100lbs, depending entirely on the person and their goal.

However, after 12 weeks on the plan our customers lose on average 26lbs (just under 2 stone!)
How much does it cost?

We understand the importance of flexibility, which is why we offer three different plan options for you. Starting at just £60 per week, these plans cover all your breakfast, lunch, dinner, and snack needs throughout the day!

To see your customised plan and price, click here.
Do I need to count my calories?

Our goal is to keep things simple and hassle-free! So, our customised plans help determine the optimal daily calorie intake you need to help achieve your goal.

Our menu page will inform you if your chosen selection surpasses or falls below that.
What foods will I eat on the plan?

We've created a selection of your beloved comfort foods, such as pizza, burgers, pancakes, curries, and more, with a nutritious twist so you can indulge guilt-free!

We have also handpicked a selection of brands that we know and trust, so you can be sure to find something you'll enjoy.